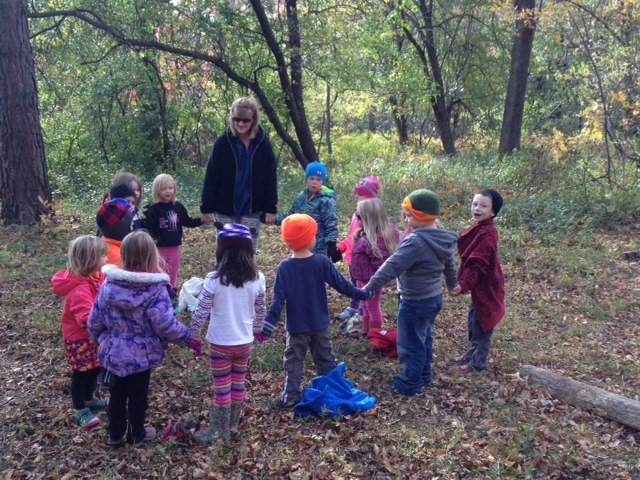 Washburn's 4K Program Gets Ready for Another Year!
The first day of school is always nerve-racking, especially for first-time students! The Washburn School District offers a unique opportunity for children to ease into the start of their education journey by attending the Washburn 4K program. The program is designed to provide 4-year-olds with social and emotional opportunities to grow at their own developmental level and become acclimated to the school environment. Washburn 4K has been successfully transitioning young students for almost 20 years and is available through open enrollment to any child that is a part of a school district with a 4K program. It is a unique opportunity that teaches students mindfulness, inclusion, and offers a support system as they begin their education. Washburn Elementary principal Al Krause says the 4K program is a "critical tool for giving those kids a jumpstart in kindergarten." (for complete article click here)


U.S. Secretary of Education Names Washburn School District a 2017 U.S. Department of Education Green Ribbon School District Sustainability Awardee
May 4, 2017

The U.S. Department of Education announced today that Washburn School District in Washburn, Wisconsin is among the 2017 U.S. Department of Education Green Ribbon Schools District Sustainability Awardees. The Washburn School District was nominated by the Wisconsin Department of Public Instruction. The district serves 587 students, 43% from economically disadvantaged households, in grades 4K-12, with 94 staff. In addition, we have an Early Learning Center in the elementary school for children 8 weeks old to school age which serves another 40 children with 8 staff.
"...to receive another National Award recognizing the efforts of our entire learning community is both humbling and inspiring. Our dedicated staff connect with children to provide them a welcoming, healthy, safe, and engaging learning environment that celebrates their individual abilities. Washburn is a special place," says Dr. Thomas Wiatr District Administrator
Link for full article...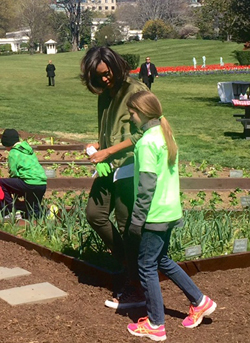 First Lady Michelle Obama Harvested White House Kitchen Garden with Washburn Students
Monday, June 6th

The White House * 11:10AM ET - First Lady Michelle Obama welcomed students from across the country to harvest the White House Kitchen Garden and prepare a fresh, healthy meal with ingredients straight from the garden. Mrs. Obama was joined by Author, Daytime Host and Child Nutrition Advocate, Rachael Ray, who is also a member of the President's Council on Fitness, Sports & Nutrition, and Tastemade's, Frankie Celenza. In 2009, Mrs. Obama planted a vegetable garden on the South Lawn to initiate a national conversation around the health and wellbeing of our nation-a conversation that evolved into her Let's Move! http:/www.letsmove.gov/ initiative.
FULL STORY

Our mission is to enable students to enter the global society with the knowledge, skills, habits, and attitudes required to be contributing citizens.
Washburn Public School Board Members:
Christina Sauer - Board President ~ csauer@washburn.k12.wi.us
JoAnne Katzmarek- Vice President~ jkatzmarek@washburn.k12.wi.us
Richard Avol - Clerk ~ peruse@chequamegonbooks.com
Colleen Geisen- Treasurer ~ cgeisen@washburn.k12.wi.us
Angela Vasser- Board Member At Large ~ avasser@washburn.k12.wi.us
To mail all the school board members use schoolboard@washburn.k12.wi.us

Food Service Notice for Free/Reduced Lunches for School Year
Child Find Public Notice
Homeless Information
Other Public Notices
Job Applicants, WECAN users and Employment Opportunities
Public School Open Enrollment Begins
on Feb. 6th
Public school open enrollment application period begins in February Online application period runs from Feb. 6 to April 28 MADISON — Public school open enrollment, Wisconsin's public school choice program, continues its steady growth since it began in the 1998-99 school year with a new application period beginning Feb. 6 and running through April 28 for the 2017-18 school year. Traditionally, children in Wisconsin are assigned to public school districts based on the location of their parents' home. Open enrollment is a tuition-free opportunity for parents to apply for their children to attend a public school in a school district other than the one in which they live. The state's public school open enrollment program is administered by the Wisconsin Department of Public Instruction. For more information and details on applying visit this website: http://dpi.wi.gov/sites/default/files/news-release/dpinr2017_10.pdf
2016-17 Fraser Teachers of the Year Awarded to
Gina Nelson and Kristin Tetzner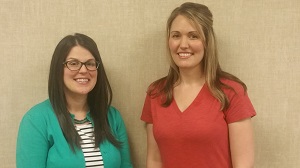 Mrs. Kristin Tetzner and Mrs. Gina Nelson were honored last month at the End-of-the-Year Staff Celebration as Washburn's Fraser Teachers of the Year. Each year staff members are nominated by other staff to receive the prestigious award. This year Mrs. Tetzner won as the MS/HS representative for the outstanding work she does in and out of the classroom. Mrs. Tetzner truly instills a passion for art in her students and pushes her students to become global citizens, as mentioned in the district's mission statement. Mrs. Nelson received the award as the representative of 4K-12 Special Services. Mrs. Nelson goes above and beyond to make sure her students are succeeding and are ready for their next step in life and in their education. Her door is always open and she is always willing to help any student or staff member in need. Both of these women are known for their positive attitude and general caring nature towards all students and staff. Congratulations to both Mrs. Tetzner and Mrs. Nelson on your well-deserved award.
OPEN ENROLLMENT INFORMATION
The open enrollment option is available for students to enroll in the Washburn Public Schools. The best way to apply is online (a link to the online application is at the top of this page during the application period). Additional information on the regular open enrollment application season can be found on our applications page
LINKS:
DPI Open Enrollment Information
Application for Open Enrollment
Alternative Open Enrollment Application
(after April 29th)
Open Enrollment DPI Brochure (pdf)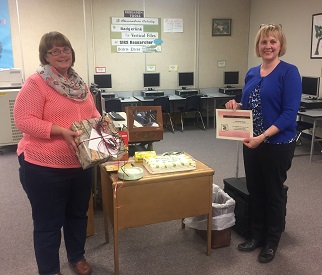 Roxanne Shuga (left) is honored for Serving 11 years
on the Washburn School Board. She is with School
Board President Christina Sauer.
Greetings from the Memory Project!
Ms. Kristin Tetzner and her art students spent the past several months creating beautiful portraits for children from Jordan who are living in an orphanage there. We invite you view this brief video that we created in appreciation for all of your student's efforts in crafting these special gifts for the children: https://youtu.be/xYkt0FInirs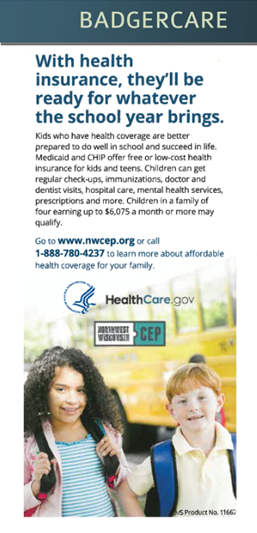 Please contact Northwest Wisconsin CEP at (715) 682-9141 and ask for assistance with BadgerCare.
Washburn High School Recognized as a 2015 National
Blue Ribbon School!
(click here for more info.)